Rooted in The North. Local Solutions. Globally Connected.
CSR Management Inc. (CSR) is rooted in the north – a Yukon owned and operated company – providing local solutions through a globally connected community, with an innovative, dynamic and resourceful team specializing in project and strategic management, community engagement and economic development and creative digital media, events and communications.
Founded on principles of collaboration, connection and empowerment, CSR team members have extensive experience working across Canada's north, nationally and internationally.  At the forefront of Canada's industries – Indigenous economic development, resources and energy, reclamation, agricultural and food security, government relations, and investment and infrastructure, CSR champions ensuring communities are supported and engaged as active partners and leaders to create equitable, diverse and inclusive ecosystems.
VALUES
Collaborate
Connect
Empower
Innovate
Work Hard. Be Kind.
CSR SERVICES
Conferences, Conventions, Gatherings: In-Person, Hyrbrid & Virtual
Safe Gathering Planning, Personnel and PPE
Creative Digital, Media & Virtual Solutions
Indigenous Economic Development & Project Management
Equity, Diversity, Inclusion & Culture Consulting
Marketing & Strategic Communication
Strategy Realization
THE TEAM
Anne Lewis, Founder & President | Director of Innovation
Leneath Yanson, Project Experience Specialist | Director of Media & Mayhem
Bonnie Dixon, Project Experience Specialist | Director of Pivoting
Randy Lewis, Circumpolar Advisor | Director of Engagement & Storytelling
Ashley Lewis, Connection Coordinator | Director of Brand & Buzz
Stuart Lewis, Information Architect | Director of Signals
Yukon Subalpine Fir – Connected to our Roots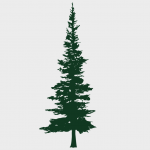 The CSR Tree grounds us to our community roots of as a company founded in Yukon, connected to our history, economy, and culture.
The tree is a subalpine fir, selected as the Yukon's official tree in 2001. The CSR Tree represents the growth, changing seasons, and evolution of our ideas, projects, clients, and company, with new branches forming that speak to the different skill sets we bring to support our clients, and the lessons they leave us with.
As a northern based company, with a passion for contributing to our community and championing equity, diversity, and inclusion, we are firmly rooted in our commitment to having a positive local and global impact.
Safety & Wellness: Our Commitment
As we all learn to adapt to our new environment, it remains critical that we continue to prioritize the health, safety and wellness of our team, our clients and the communities in which we operate. We adhere to exceed the guidelines and recommendations of medical authorities and governments.
Our Community
We are active members of our community and industry organizations and dedicate our time and talent to a variety of important non-profits, causes, charities and community initiatives.
Whitehorse Winterval Santa Parade
Yukon Aboriginal Sports Circle
Yukon Imagination Library
Yukon Hospital Foundation
Make a Wish BC/Yukon
Yukon First Nation Chamber of Commerce
Yukon Women in Mining
Yukon Mineral Industry Diversity and Inclusion
Victoria Gold Student Encouragement Society – Every Student, Every Day
Canadian Circumpolar Agricultural Association